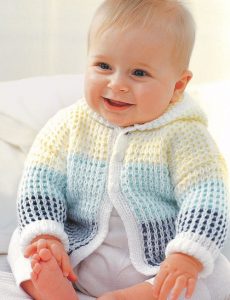 Do you love to knit and have some time on your hands this winter?  The auxiliary is looking for people to donate knitted baby items for the hospital Gift Shop.  Proceeds of baby clothing sales goes directly to auxiliary donations of hospital equipment.
We are especially in need of baby cardigans sizes 1-3 months.  Colours needed are white, pink, baby blue, mauve, light green…..you know, baby colours!!!!  Thumb less mittens and booties are also in great demand!
If you'd like to become a volunteer knitter for the auxiliary, please contact us at the contact site on our home page.  It's very rewarding to become part of this organization.