The Northern Health Authority is updating their website regularly to keep the public informed about what is being done in our area to fight the virus. Their website will be monitored daily and new bulletins will be posted here. Here is some information from the Northern Health website.
What is Northern Health Doing?
• The BCCDC and Ministry of Health are monitoring the outbreak of COVID-19, and working with provincial and federal partners of public health management, surveillance, diagnostic testing, and infection control measures with health authorities.
• All NH sites are involved in the ongoing planning and preparation for COVID-19 response. o As there's a need for our patients, staff, or visitors to change behaviours, or changes to how local health care is accessed, we are committed to keeping the community informed.
• In addition, Northern Health is taking proactive measures to maintain our stock of health care supplies and to prevent any supply disruptions. This includes filling normal inventories at sites based on historical requirements.
• COVID-19 testing locations are operational in all communities across the Northern Health region. Please note that people are being asked NOT to go to testing locations without an appointment. Testing is available for all who need it but not everyone requires a test.
• This is an evolving situation here and in BC, and the country. We will be continuing to provide updates as we have them.
• Northern Health has an emergency operation centre (EOC) in place to oversee the response to COVID-19. The EOC will ensure we are prepared for potential risks and issues, and that our contingency and business continuity plans are in place and ready to respond in community, acute and long term care settings. We are taking this very seriously.
Northern Health temporarily suspends pay parking March 30, 2020 Information Bulletin
In an effort to reduce the risk of COVID-19 transmission, Northern Health is temporarily suspending pay parking for the public, staff and medical staff, at the University Hospital of Northern BC effective April 1st, and until further notice. Pay parking machines require people to touch screens and buttons that may have been touched by someone previously. Discontinuing the use of pay parking machines reduces the risk of potential spread of infection and also supports physical distancing measures that have been mandated by the Provincial Health Officer. Northern Health is working with Impark, which is the parking services provider at the health authority's only public pay-parking site in the region, to implement this change immediately. Northern Health reminds everyone about the importance of physical distancing, which means limiting close contact from others by staying 2 metres away from others outside our homes, frequent handwashing, using virtual options to connect with others, limiting shopping to only essential outings, avoiding large gatherings, and staying home if you are sick.
UPDATED – Additional visitor restrictions in place at Northern Health facilities March 23, 2020 Information Bulletin
Northern Health is working in partnership with the Ministry of Health and BC Centre for Disease Control to respond to COVID-19. The situation is evolving quickly and our strategies are evolving to keep people in the communities we serve safe. To support the Provincial Health Officer's directions around social distancing and protect our residents, patients and staff from the transmission of COVID-19, Northern Health has made the difficult decision to allow only essential visits to our facilities. Essential visits will be considered for patients who are: • critically ill • receiving end-of-life care • frail and need an escort or family member for their safety Eligible essential visitors must pass important screening criteria. This means they cannot have a cough, runny nose, fever, sore throat or shortness of breath, and they cannot have travelled outside of Canada in the last 14 days. We understand the importance of visits from family and loved ones to our patients and long-term care residents and we appreciate your understanding and support in helping to keep everyone safe. The British Columbia Centre for Disease Control is the recommended resource for provincial information that is accurate and current. Information is being updated frequently on the site at this time and individuals are encouraged to check back regularly (eg. daily).
NH INFO LINE
Northern Health has launched a COVID-19 Online Clinic and Information Line to help answer questions and concerns from Northern BC residents. The NH COVID-19 Online Clinic and Information Line can be reached at 1-844-645-7811. We are launching this service to ensure Northern Health residents have access to information, health advice, and an online clinic to reduce the transmission of COVID-19, while reducing demand on emergency rooms and other health services. This service is staffed by nurses, physicians, and nurse practitioners, offering virtual screening and assessment for individuals who feel they may have COVID-19 or feel they have been exposed. By calling the Online Clinic, Northern BC residents can receive information, may undergo virtual screening, be assessed by a nurse, and may see a physician or nurse practitioner if it is required. Other options for health information and advice continue to be available, including calling your primary care provider, or contacting HealthLink BC (8-1-1) at any time.
APRIL O7 UPDATE
Should I be wearing a mask to protect myself? ________________________________________
• Masks should be used by sick people to help prevent transmission to other people. o A mask will help keep a person's droplets contained.
• Federal and provincial public health officials have recently announced that use of non-medical face coverings MAY provide some additional protection against spreading illness in settings where other prevention measures are more challenging to practice, such as physical distancing. o Use of non-medical face coverings by the general public is NOT an alternative to practicing other recommended and directed prevention measures.
• Finally, use of non-medical face coverings or masks is not a recommended or required practice, it is an option. o Masks may give a person a false sense of security, and could increase the number of times people touch their own faces (e.g., to adjust the mask).
Home Health monitoring update ________________________________________
• Northern Health will use the Telus Home Health Monitoring (HHM) System, effective April 6, 2020, to monitor positive COVID-19 cases, close contacts of positive cases, and persons under investigation as per BCCDC guidance or under Medical Health Officer discretion.
• This allows patients to self-monitor symptoms, while nurses monitor all patients registered in HHM to provide further clinical guidance.
• Public Health Outbreak Management will contact patients living in the community (including assisted living facilities) for enrolment in the Telus HHM System.
• All health authorities are using the HHM System for COVID-19 active daily monitoring.
APRIL 13 UPDATE
Community-Level data on COVID-19
We have received multiple requests for community-level data from people throughout Northern Health. Although we appreciate these concerns, Medical Health Officers, public health staff, and health care leaders have a legal obligation to protect the personal information they receive regarding cases of reportable communicable diseases. This includes the location of these cases, which is legally confidential patient information.
This information can be shared on a need-to-know basis. Information that can be shared publicly includes: • Case counts at the health authority level • Notification of outbreaks in high-risk settings, such as acute care and long-term care facilities. For COVID-19, a single case in a long-term-care facility is considered an outbreak. There are currently no facility outbreaks in Northern Health. • Notification of high-risk public exposures involving contacts that are not otherwise identifiable (such as the Pacific Dental Conference)
APRIL 15 UPDATE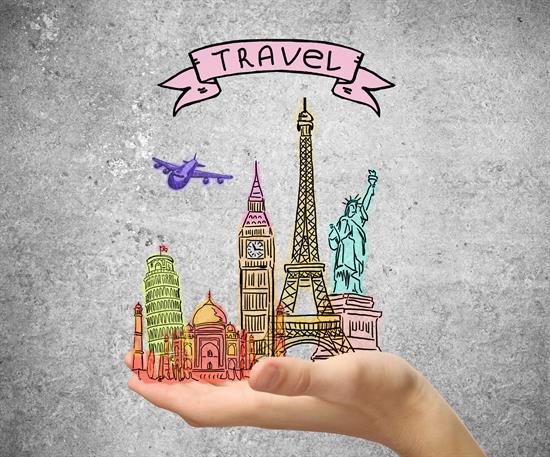 APRIL 21 UPDATE
BCCDC testing guidelines have changed: COVID-19 testing now available to all who need it.
As the Province moves to the next phase of its COVID-19 testing strategy, access to COVID-19 testing is expanding. Until now, we needed to focus our testing resources on those who were most at risk: health-care workers, essential services providers, and people who were vulnerable to complications due to COVID-19. We now have capacity in the health care system to broaden testing to help make sure we are not missing cases, outbreaks and clusters in communities. This means that any British Columbian who has symptoms of a cold, of influenza, or of COVID-19 can now be assessed for and get a COVID-19 test from a physician, nurse practitioner, or local community collection centre (testing centre). For information on NH tests and collection centres (testing centres), call the NH COVID-19 Online Clinic & Information Line at 1-844-645-7811, #143 Parkwood Mall, 1600 15th Ave, Prince George. While testing is now broadly available, not everyone needs a test. If you have no symptoms, the test has limited benefit. If someone has no symptoms, even if they're a contact of a confirmed case or a returning traveller, they do not require a test.
CYBER SCAMS
Defending against COVID-19 cyber scams.
Northern Health's Information Security team is warning you to remain vigilant for scams related to Coronavirus Disease 2019 (COVID-19). Cyber criminals are sending emails with malicious attachments or links to fraudulent websites to trick victims into revealing sensitive information or donating to fraudulent charities or causes. Exercise caution in handling any email with a COVID-19-related subject line, attachment, or hyperlink, and be wary of social media pleas, texts, or calls related to COVID-19.
REPORTING
Concerns about those not following public health advice or orders
• Individuals are asking who they can call to report when they observe people not following public health advice or orders. Concerns regarding compliance with the Provincial Health Officer's orders should be directed to 1-888-COVID-19 (1-888-268-4319) or a local bylaw office. Local bylaw officers in most communities have been asked to help ensure compliance with the Provincial Health Officer's orders around physical distancing. Northern Health's Environmental Health Officers can also be contacted for concerns around non-compliance at 1-250-565-7322.
• These officers will provide public health agencies with recommendations and advice on whether further action is necessary; any enforcement by police will be at the direction of the Provincial Health Officer or local medical health officer. To ensure officers are available to deal with serious issues, the Province is asking that people contact bylaw officers only for blatant and egregious offences that are putting everyone's safety at risk.
APRIL 23RD UPDATE
FIGHTING STIGMA
It's everyone's role to fight stigma against COVID-19
Now more than ever, it's important to be kind to one another. Some groups of people may be experiencing stigma because of COVID-19, including people diagnosed with COVID-19 and health care workers. Stigma is a negative stereotype or negative association about people with an illness. It hurts everyone by creating fear or anger towards other people, and negatively affecting the mental health of stigmatized groups and the communities they live in. How do we stop stigma? Know the facts, share only accurate information with others, and most of all, be kind. We all have a role to play. Stop stigma, and please be kind.
APRIL 29TH UPDATE
Ventilator filtration resource guide now available
• Five additional adult ventilators have been received from the provincial emergency supply, bringing our total to 21 ventilators.
• With lower than expected hospital admissions, ventilator capacity exceeds demand at this time, a good position to be in.
• A resource guide on ventilator filtration has been developed: proper ventilator filtration is important in reducing the risk of infection spread.
APRIL 30TH UPDATE
Service Changes: Laboratory & Diagnostic Imaging Due to COVID-19, a number of NH outpatient services (such as laboratory and diagnostic imaging) have changed their processes. We encourage patients who typically use these services to double check with the facility or department before visiting for unscheduled or drop-in services, as appointments made in advance may now be required. Find additional info on laboratory appointments and locations here.
Emergency departments are still open Northern Health emergency departments are still open, but to help slow the spread of COVID-19, patients are being asked to follow different processes. You can call one of the following numbers, or if you go to the emergency department, look for signs and follow instructions. Remember, visiting restrictions are in place to help prevent the spread of the illness: o Northern Health COVID-19 Online Clinic & Information Line: 1-844-645-7811 o HealthLink BC: 8-1-1
MAY 03RD UPDATE
Admissions to long-term care homes and assisted living facilities
• In order to support the health needs of those waiting in community for placement in long-term care (LTC) homes and assisted living (AL) facilities, the Ministry of Health is now recommending that:
o LTC homes and AL facilities resume admissions from the community as per their previous waitlists and in alignment with policy and health authority processes.
o LTC homes and AL facilities continue to prioritize admissions from acute care.
• However, as outbreaks in LTC and AL continue to be a risk, the Ministry of Health, with input from the Provincial Health Officer, advises that:
o All admissions from community into both publicly funded and private LTC and AL beds/units must follow local and provincial requirements for infection prevention and control procedures.
o As per the Public Health Agency of Canada recommendations, residents being admitted from the community should be placed under isolation with droplet and contact precautions for 14 days on arrival to the facility. They should be preferentially admitted to a single room if available, or semi-private with curtains drawn between beds, maintaining at least 2 metres between residents.
MAY 16TH UPDATE
Diagnostic services ramp up to support pre-operative assessment.
• As Northern Health resumes elective surgical procedures across the region, diagnostic services must prepare to accommodate the corresponding increase in outpatient collections and exams.
• In order to accommodate pre-operative patients, there will be a need to increase current capacity at many facilities.
• Detailed direction on resuming other diagnostic functions will be provided next week.
MAY 22 UPDATE
BC's restart plan: Phase breakdown
As B.C. government and residents work together to adjust to the new normal, a phased restart approach is being taken to ensure a safe return of services. Each phase will see more services resuming operations under enhanced protocols.
Phase 2: Started May 20
• Restoration of health services o Re-scheduling elective surgery
• Medically related services: o Dentistry, physiotherapy, registered massage therapy, and chiropractors o Physical therapy, speech therapy, and similar services
• Retail sector
• Hair salons, barbers, and other personal service establishments
• In-person counselling
• Restaurants, cafes, and pubs (with sufficient distancing measures)
• Museums, art galleries, and libraries
• Office-based worksites
• Recreation and sports
• Parks, beaches, and outdoor spaces
• Child care WorkSafeBC has created a resource for services returning to safe operations during phase
2. Phase 3: June to September if transmission rates remain low or in decline
• Hotels and resorts (June 2020)
• Parks – broader reopening, including some overnight camping (June 2020)
• Film industry – beginning with domestic productions (June/July 2020) • Select entertainment – movies and symphony, but not large concerts (July 2020)
• Post-secondary education – with mix of online and in-class (September 2020)
• K-12 education – with only a partial return this school year (September 2020)
Phase 4: Date to be determined, and conditional on one or more of wide vaccination, "community" immunity, or broad successful treatment.
• Activities requiring large gatherings, such as: o Conventions o Live audience professional sports o Concerts
• International tourism
JUNE 02 UPDATE
City of Prince George free downtown parking extended
• The City of Prince George has extended the free parking for on-street and non-reserved off-street parking in downtown Prince George to June 15.
• Watch for media releases from the City of Prince George for more information and exact dates.
• Please contact the City of Prince George with any questions or concerns.
JULY 02 UPDATE
PHASE THREE OPENING
Inside Your Bubble Your bubble includes members of your immediate household and can be carefully expanded to include others. • Try to limit the number of people in your bubble • Every time you add someone to your bubble, you are also connecting with everybody in their bubble • Inside your bubble you can hug and kiss and do not need to wear a mask or stay 2 metres apart • Remember, vigilant hand-washing and space cleaning is still important • If you are sick, self-isolate from people in your bubble as much as possible Outside Your Bubble In personal settings when you're seeing friends and family who aren't in your bubble: • Only get together in small groups of 2 to 6 people • Keep 2 metres of physical distance from those who are outside your bubble and limit your time together • Stay home and away from others if you have cold or flu-like symptoms • Take extra precautions for those at higher risk for serious illness from COVID-19, including older people and those with chronic health conditions Practice Good Hygiene • Stay at home and keep a safe distance from people in your household when you have cold or flu-like symptoms, including: o Coughing o Runny nose o Sore throat o Fatigue • No handshaking or hugs with people outside of your bubble • Practice good hygiene, including: o Regular hand washing o Avoiding touching your face o Covering coughs and sneezes o Disinfect frequently touched surfaces • Maintain physical distance as much as possible when in the community; where not possible, consider using a non-medical mask or face covering