The Hospital Auxiliary Thrift Shop is located on 3rd Ave across from HSCB in the historic downtown area of Prince George.  We take great pride in our clean and well organized store.  Last year, the Thrift Shop was able to donate $70,000.00 to the Auxiliary which in turn funds valuable medical equipment at the hospital.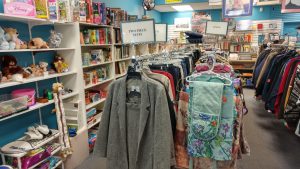 Racks of clean gently used clothing and shelves full of toys, books and household items are displayed in a neat and tidy fashion.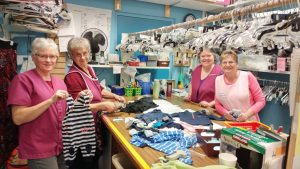 Dedicated volunteers sort and price donated items in the work room!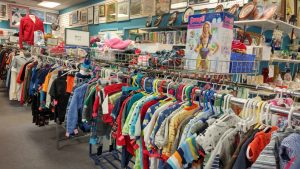 Children grow so quickly!  The Thrift Shop has many donated, hardly used, items for kids!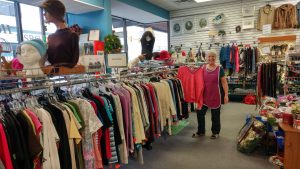 The generous Prince George community even donates high end designer clothing to our shop.  The bargains are amazing!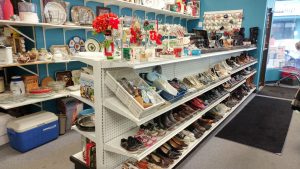 Our shelves are stocked with everything from shoes and boots to dishes, cooking utensils and home décor.
Come check us out!  We're open Monday to Saturday 10-4!
Come in, browse around and take home some real treasures!  We're always happy to have new volunteers at the store! Come by and pick up an application.  We'd love to have you join us!