BIRTHDAY CELEBRATION AT UNIVERSITY HOSPITAL OF NORTHERN B. C.
100 years!   Teresa Fisher celebrated her 100th birthday with friends, family and hospital staff Friday , July 12th 2019.  Past President, Sharon Egglestone to the Auxiliary to UHNBC , who also are celebrating their 100  years of  service  to our hospital,  presented Teresa with a bouquet of flowers.  Staff of UHNBC served cake and cookies.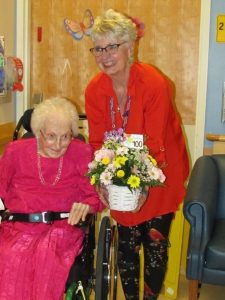 Congratulatory Messages for Theresa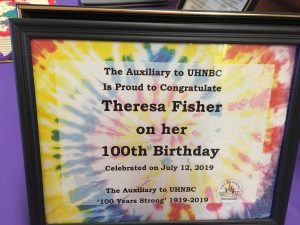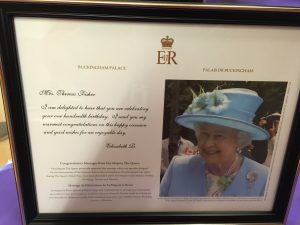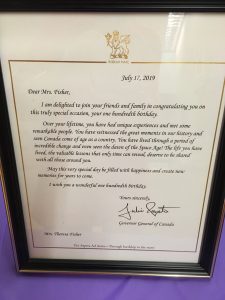 Flowers and cake for a lovely lady!!